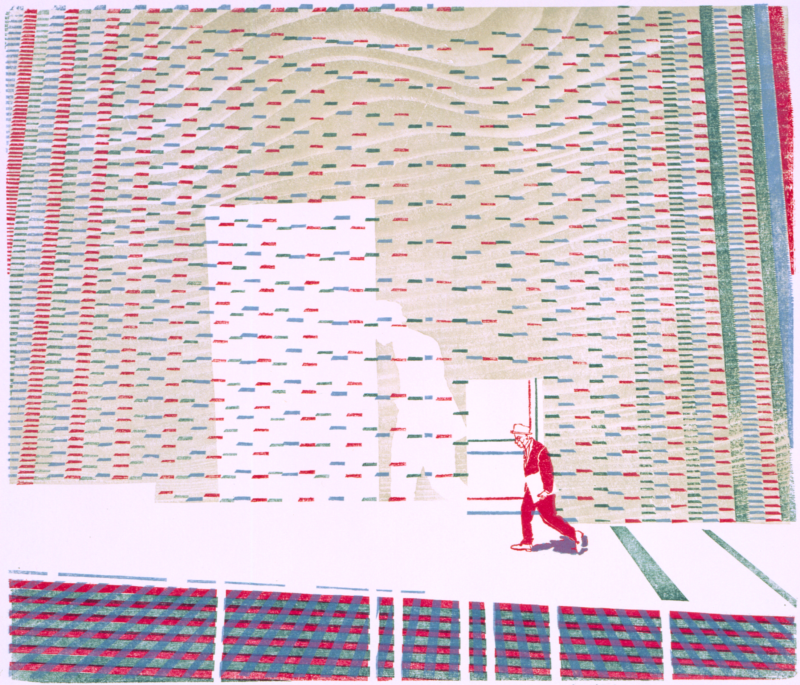 (Re)Bâtir - (Re)Build
Les Abattoirs and the detention center of Muret are partners since 2007. Since 2011, each year an exhibition is presented in the prison. The exhibition (Re)Bâtir [(Re)Build], is the result of a collaborative work between the inmates and the team of Les Abattoirs who chose to work on the evocation of current events (the pandemic and the war) and the need to rebuild through human links, artistic creation and imagination.
The Abattoirs and the Muret Detention Center worked together to choose the theme through a selection of works that were presented and refined during preparatory sessions. An evolving exhibition has resulted from this work: a first part testifies to current events, oscillating between a health crisis and wars, a second part evokes reconstruction through architecture, to end up with panels illustrating art and the imaginary.
The exhibition is accompanied by guided tours and art workshops led by Cathy Branger, whose productions are presented later in the Galerie des publics des Abattoirs.
With works from the collections of Les Abattoirs, Musée - Frac Occitanie Toulouse: Vito Acconci, Tessilim Adjayi, Farah Atassi, Alexander Befelein, Berdaguer & Péjus, Philippe Bernard, Nicolas Chardon, Daniel Clochey, Erik Desmazières, Jean Dieuzaide, Dul, documentation céline duval, Jason Glasser, Véronique Joumard, Gerhard Keller, Bengt Lindström, Robert Schwarz, Jeanne Susplugas, Jean Widmer
Curated by Les Abattoirs, Musée - Frac Occitanie Toulouse and the Centre de Détention de Muret
Informations pratiques
Location
Centre de Détention de Muret
Route de Seysses - 31600 Muret