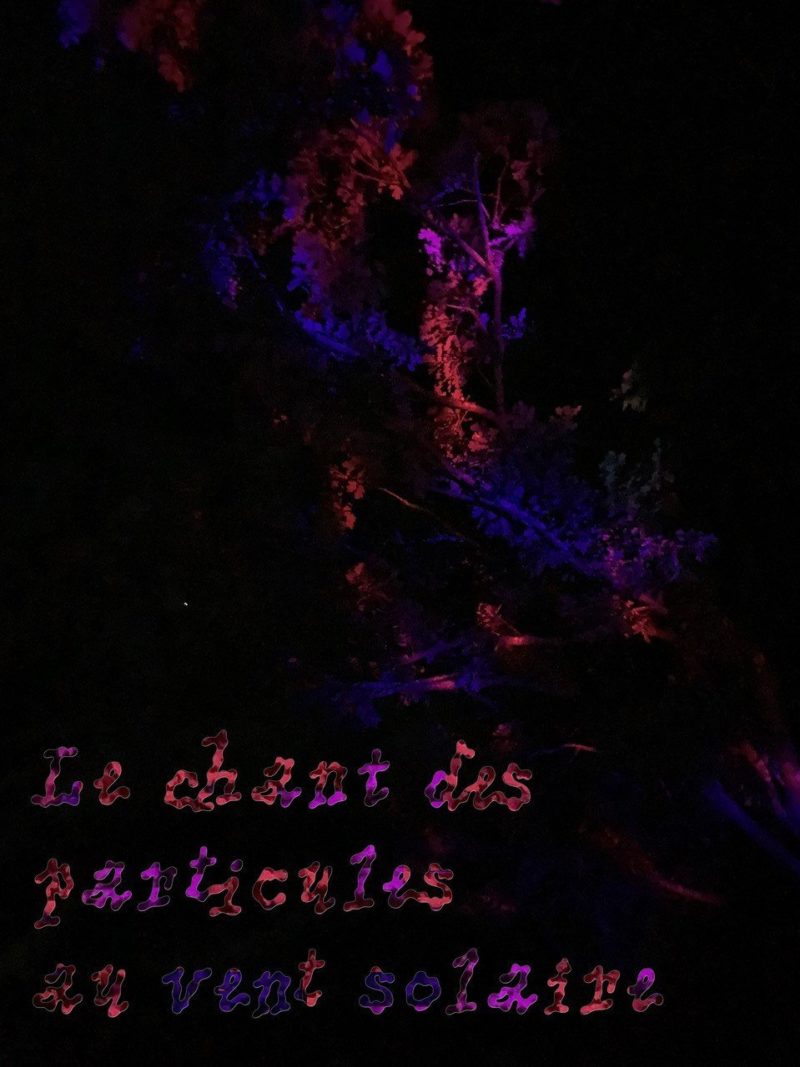 Naomi Maury
Le chant des particules au vent solaire
A co-production of Les Abattoirs, Museum - Frac Occitanie Toulouse and the CNRS/CEMES
Naomi Maury is interested in the relationship that humans have with non-human species (plants, animals, machines...). Her sculptures are composed of carefully selected materials, whether natural or industrial. The forms thus created reveal the issues of interconnection and interdependence between species, thus pushing the other to feel empathy towards those who suffer. The theme of prostheses and the symbiosis between the living and the non-living remain at the heart of the artist's work.
The exhibition, co-produced by the Abattoirs, Musée - Frac Occitanie Toulouse and the Centre d'Élaboration de Matériaux et d'Études Structurales, follows several residencies of the artist in this large CNRS laboratory. Naomi Maury was invited by the researchers to discover their experiments on matter and a piece of their research. This exhibition which invests the old microscope is the fruit of these meetings:
"In its center stand the mushrooms (electron gas pedals) like the remains of a world in the making. The shimmering, science-fiction aspect of the place becomes a new space of reflection for light. For this place, I created a circulation thanks to halos of light. In front of them are installed ceramic relics of pieces of microscopes as well as sculptures and prostheses that can be activated on the day of the opening. This environment is like an apology of the matter to the smallest particles of what constitutes us, surrounds us and could constitute us one day. How could we transform ourselves in favor of our vital interdependencies with all other human species. Could this help us rethink our human and non-human interactions? Through a song like an ode to the molecules of water, hydrogen, carbon... the performers will deploy their bodies in the ball accompanied by a soundtrack...
Naomi Maury
(1991, Bédarieux)
Lives and works in Sète
Following her graduation the ESAAA, École Supérieure d'Art d'Annecy Alpes in 2015, Naomi Maury chains together individual, duo or collective exhibition projects. In 2019, she leaves for a residency in Thailand with the support of the French Institute and then exhibits for the Lyon Biennial at the Institute of Contemporary Art in Villeurbanne. At the end of 2020, she is in residence in Iceland thanks to the program of Artists in Residence, the French Embassy in Iceland and Nylo Museum. Then she exhibits at L'Assaut de la menuiserie in Saint-Étienne for her first solo show.
In 2021, Naomi Maury is the winner of the Mezzanine Sud Prize at the Abattoirs in Toulouse where she exhibits a sensory and immersive installation. In 2022, she is laureate of the Occitanie - Médicis Prize, she resides at the Académie de France - Villa Médicis in Rome from October 2022 to January 2023.
In the meantime, the artist is invited to produce a work in the Boule du CEMES in Toulouse following a residency in this CNRS laboratory.
The Ball
Designed by the physicist Gaston Dupouy (1900, Marmande - 1985, Toulouse), inaugurated in 1959 by General de Gaulle, the Boule, as it is called, is a spherical steel building, 25 meters in diameter. Icon of CEMES, it was designed to house the 1 million volt electron microscope which operated from 1960 to 1991. The original microscope was later dismantled but the electron gas pedal, preserved, still sits under the vault of the sphere.
La Boule is a rare building, a successful architectural gamble by a director who wanted to make people talk about this microscope, unique in its time, beyond the circle of specialists. La Boule was labeled "Heritage of the 20th century" in 2017 by the Ministry of Culture.
https://www.cemes.fr/La-Boule
Informations pratiques
Location
CEMES
29, rue Jeanne Marvig
Toulouse
Metro : Saouzelong (line B)
Tel : +33 5.62 25.78.00
Horaires
Monday to Friday from 1:30 to 4:30 pm / Saturday from 2 to 6 pm