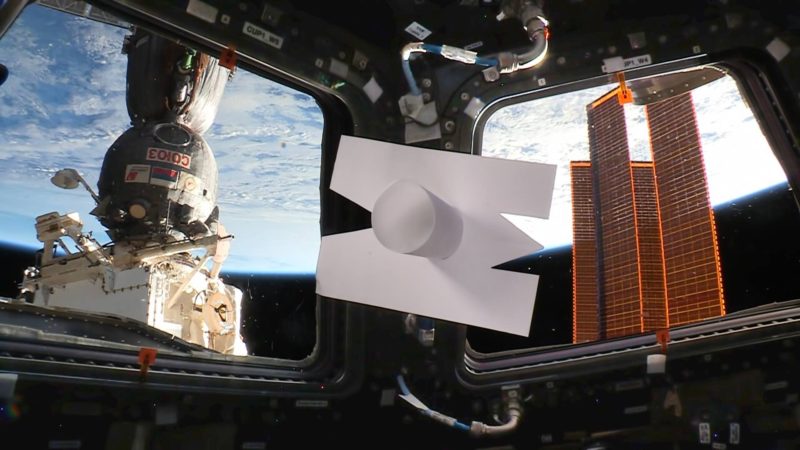 Et maintenant l'espace! (And now the space!)
The collection of L'Observatoire de l'Espace du CNES
From the village of Esquièze-Sère, we can see the Pic du Midi de Bigorre, a regional monument and symbol of space research by the observatory that sits at its summit.  After the inaugural exhibition "Lever de rideau" in 2021, Le HANG-ART associates again with Les Abattoirs, Museum - Frac Occitanie Toulouse and it is quite naturally the subject of Space which imposes itself as local heritage and contemporary stake.
Infinite, unknown, modernity or mysticism are the words that inspire the evocation of Space. This hostile and fascinating environment never ceases to inspire artists through their works and books. Since 2014, L'Observatoire de l'Espace du CNES supports contemporary plastic creation by commissioning works from artists. These works are then deposited at Les Abattoirs for dissemination.
Et maintenant l'espace ! (And now the space!) mixes works from the collection of Les Abattoirs and L'Observatoire de l'Espace du CNES, modern and current works. Paintings, videos, installations, photographs are mixed and deliver a curious look on the space universe from the 1980s to today. A selection of artist's books summoning the imagery of space is also presented.
With: Alexandru-Petru Bădeliță, Sylvie Bonnot, Angela Buloch, Raphaël Dallaporta, Ferran García Sevilla, Ludger Gerdes, Eduardo Kac, Loïc Pantaly, Bruno Petremann, Yvonne Vaar
Informations pratiques
Location
le HANG-ART
Place Eth Marcadaou
65120 Esquieze-Sère 
Horaires
Open from 3pm to 7pm
closed on Sunday and Monday during school vacations
closed on Sunday, Monday and Tuesday during school holidays