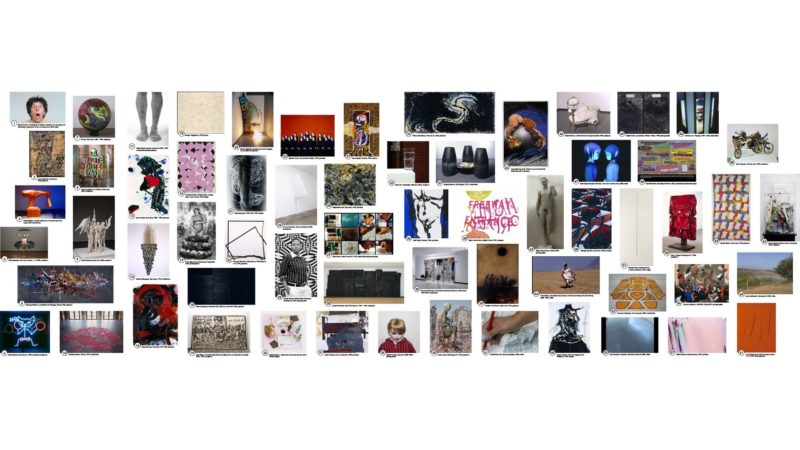 À vous de choisir, the Participatory Exhibition
Les Abattoirs, Musée - Frac Occitanie Toulouse open a part of their collections to you
For the first time, Les Abattoirs are offering the public the opportunity to choose the works that make up the exhibition. A vote, open from December 20, 2021 to January 10, 2022, is done directly at Les Abattoirs or online on a dedicated website.
Les Abattoirs opened in 2000. For this establishment dedicated to modern and contemporary art, works from different collections have been brought together. In addition to the expected creations - paintings, sculptures, videos, photographs, drawings, prints - the storage rooms are full of curiosities such as a bed, a caravan, the protocol of a decomposing work, birthing chairs, or oil cans. The collections constitute our common heritage and a narrative of our recent history. The writing of this history is renewed and refined through annual acquisitions, donations, deposits, but also rediscoveries, restorations, exhibitions, and the gaze of artists, professionals and visitors, which make it a living and meaningful material.
62 works are offered to the public from a collection of approximately 3,880 works and objects of all origins. They were selected according to different criteria:
The availability of the work
A work of art can circulate a lot: the more famous it is, the more it can be requested, loaned, exhibited, which reduces its availability. Our activity linked to the Regional Contemporary Art Fund (Frac) draws from the collections to propose numerous exhibitions in the region, in places as diverse as schools, retirement home, a detention center... Museums, art centers, libraries and cultural and/or public institutions can also ask us for one or more works for a thematic or monographic exhibition.
The Abattoirs themselves regularly loan works from other museums, galleries or private collectors.
The state of conservation of the work
Some works are very fragile because of the materials used in their conception. Their conservation helps to preserve the memory of an artist or an artistic movement, for example, and is one of the main missions of a museum.
The history of collections means that in most museums, the share of works by male artists is greater. For several years now, the Abattoirs have been significantly enriching their collections with works by women artists. This selection attempts to reflect the desire to present exhibitions to the public that respect parity in artistic creation as much as possible.
In all, 585 people voted, mostly online. The average age of the voters is 45 years. They live mainly in the Occitanie region and Toulouse but other regions and large cities are represented such as Paris and its region, Bordeaux, Chartres, Le Mans, Lille, Lyon, Nantes and, abroad, Casablanca and Milan.
Taking into account the exhibition space and the size of the works, the first 18 will be presented in the 1st and 2nd basements of the Abattoirs.