Institutional Support
Les Abattoirs, Musée - Frac Occitanie Toulouse is a joint venture between the city of Toulouse (60%) and the Occitanie region (40%) and is supported by the State.
City of Toulouse
The Ville de Toulouse has a cultural and historical heritage that bears witness to the extent of its political, economic, religious, cultural, and intellectual influence since ancient times. The city council wishes to bring additional value to this legacy for the benefit of its inhabitants and tourists, by making the city more attractive, accessible, and in tune with today's world.
Toulouse is thus aiming to become a platform for modern and contemporary artistic crea-tion, open to all forms of expression: painting, sculpture, photography, graphic arts, design, new media, music, theatre, etc. The City fully supports modern and contemporary art and to do so, relies on organisations dedicated to creation, such as Les Abattoirs, which plays a prominent role in the circulation of modern and contemporary art forms at a regional, national, and international level, offering its public a vast space housing permanent and temporary exhibitions, artistic experiments, and possibilities for supporting creation.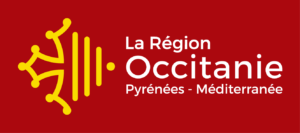 The Occitanie / Pyrénées – Méditerranée Region
The contemporary art landscape in Occitanie / Pyrénées – Méditerranée is extremely rich and dynamic. The Region supports its stakeholders and assists organisations that contribute to circulating works.
There are two Fonds régionaux d'art contem-porain (FRAC) in the Region, which are its main regional policy tools for the development of contemporary art. Over the past thirty years, the FRAC Occitanie Toulouse, as part of the joint association Les Abattoirs, has acquired 1,200 works, while the Frac Occitanie Montpellier has built up a collection of 1,400 works. These collections were acquired by the Region through state funding. These two FRACs undertake several essential missions: the creation of a collection representing 'the art of today', the circulation of this collection across the whole regional territory, direct support of artistic creation, the raising of awareness, and education for the widest possible audience.
Media Department Region Occitanie / Pyrénées – Méditerranée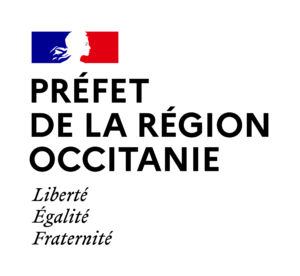 Ministry of Culture
The Directions régionales des affaires culturelles (DRAC or Regional Directorate of Cultural Affairs) is a decentralised department of the Ministry of Culture that implements cultural policies established by the government under the authority of regional and departmental prefects. It supports, advises, supervises, and provides expertise to the cultural partners and territorial authorities in all the Ministry of Culture's sectors of activity: heritage, museums, archives, books and public readership, music, dance, theatre and performance, scientific and technical culture, visual arts, audiovisual and film.
In this capacity, the DRAC Occitanie provides financial support to the joint association that is Les Abattoirs, given its artistic and cultural project of general interest whose aim is the development, conservation, scientific study, and presentation of a collection of contemporary artworks, as well as its circulation and awareness-raising among the public, in accordance with the label Fonds régional d'art contemporain' (FRAC or Regional Contemporary Art Fund). Organisations labelled 'FRAC', as well as those labelled 'art centres of national interest', comprise an outstanding national network contributing to the support and development of contemporary creation in the visual arts domain.
Furthermore, along with the Occitanie Region, the DRAC may contribute to the enhancement of its collections of modern and contemporary art via the intermediary of the Fonds régional d'acquisition pour les musées (FRAM or Regional Acquisitions Fund for Museums), as well as to restoration projects under the framework of the new FRAR measure (Fonds régional d'aide à la restauration – Regional Fund for Help in Restoration). This support is based on two legal texts: Book IV of the Code du Patrimoine (French Heritage Code) and the decree of 28 March 2017 relative to labels and conventions in the domains of live performance and fine arts