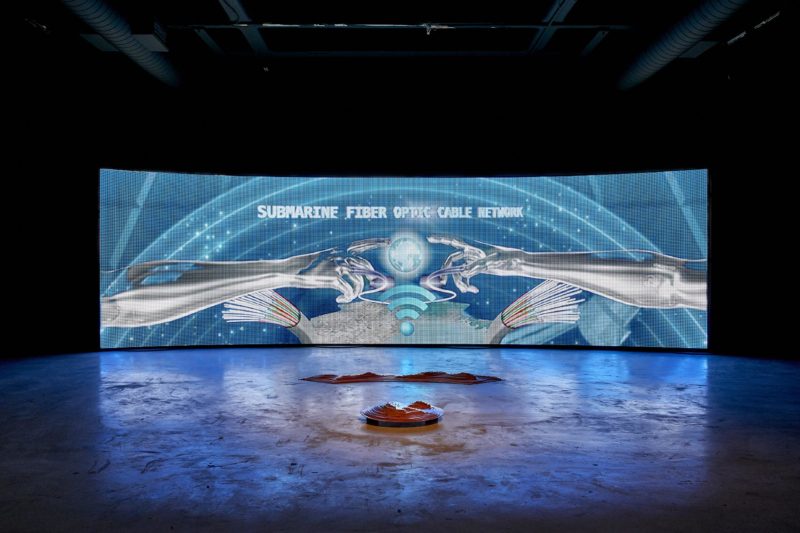 Tabita Rezaire
Fusion élémen.terre
For her first solo exhibition in France, the artist Tabita Rezaire (born in 1989, lives and works in Guyana, France) is presenting a body of work that combines new technology and ancestral rites.
As an artist, farmer, yoga teacher and doula (a person who provides support to pregnant women), Rezaire sees herself as the intercessor, providing us with other ways of accessing the world. Through her video installations, she reinvents contemporary technologies in light of ancestral sciences to rethink our relationship with the cosmos, by reoccupying our corporeal, secular and digital memory.
In the Post-Internet world, she imagines new connecting technologies by invoking natural elements, such as water, air and nourishing earth, as well as the healing arts. In her works, she appears as a digital incarnation of a cosmic being that plays with internet codes, combining digital, corporeal, scientific and spiritual realities with traditional knowledge as part of a post-colonial context.
In one of her recent projects, she created Amabaka in the Amazon rainforest in French Guiana, designed to be a multifaceted space where the energy of the earth (through the cultivation of cocoa), the body (with doula support and yoga) and the sky (an observatory) come together, giving birth to new scenarios for being-in-the-world. The exhibition has been designed as a multi-dimensional voyage where each installation becomes a portal through which we are all invited to reconnect with the Universe.
The exhibition "Fusion élémen.terre" presents the work begun by the artist Tabita Rezaire several years ago through the presentation of three immersive installations created between 2017 and 2022. Conceived between past and future, ancestral myths and contemporary technologies, each installation is a portal where the worlds of cyberspace, the living and the ancestors converge. Each is also a reflection on the coexistence between the human presence and the natural elements, through the successive exploration of stones, plants and water.
Rezaire has participated in many exhibitions in France and abroad, including at the Serpentine, London (2022), the Hayward Gallery, London (2022); the Biennale of Sydney (2022) and Busan (2022); the Shanghai Biennale (2021); the Palais de Tokyo, Paris (2022) and the Museum of Modern Art, New York (2018).
Curators
Annabelle Ténèze, Director of Les Abattoirs
Lauriane Gricourt, Curator at Les Abattoirs
In media partnership with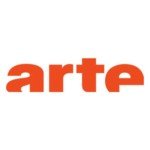 Informations pratiques
Opening on Thurday 6 April at 7.30pm