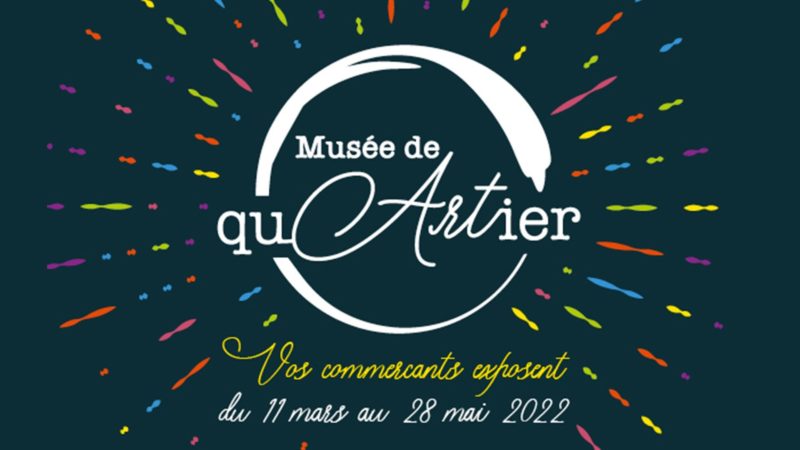 Musée de quARTier
Saint-Aubin / Colombette district museum
14 works from the collections of Les Abattoirs, Musée - Frac Occitanie Toulouse are installed in 14 shops in the Saint Aubin / Colombette district of Toulouse.
The period of closure of museums and all cultural places, while some shops remained open, questioned a lot the place of art and culture in our daily life and what appeared "essential" to each of us.
From this situation arose the idea of associating a work of art with a shop in a district of Toulouse and thus to inscribe contemporary art in the daily life of its inhabitants, the shopkeepers becoming new mediators.
A Museum in the neighborhood, such is the original proposal imagined by Antoine Bères with the association Art&Quotidien and realized in partnership with the Abattoirs, Museum - Frac Occitanie Toulouse and the Association of the craftsmen and shopkeepers of the Saint-Aubin / Colombette neighborhood.
Push open the doors of this neighborhood museum and be surprised!
A shop / a work :
Saveurs et Harmonie / Christine MOREL, Pushkar , 1985
Favoris boutique vintage / Patrick GALIBERT, Catherine Wessel, 1987-1988)
Colombette Optique / Robert COMBAS, La bataille des lapins jaunes est très violente, 1984
Bloomy / Jacques MONORY, Dream tiger, 1981
Les P'tits Curieux / Yohann GOZARD, Sans titre, 2012
La Mômerie / François SAINT-PIERRE, L'Hérité, 1978
La Bicyclette verte / Géraldine LAY, Genoux écorchés, 2011
Ôz'Arts du Jour / Myriam MECHITA, J'ai pris le chemin des dunes sans me retourner, 2020
Gentlemen' Beauty / Fleur NOGUERA, Denovian Levels, 2011
L'Artisan encadreur / Catherine VIOLLET, Sans titre, 1987
Racine Café / James PICHETTE, Toulouse, 1988
Biofoodies Café / Simone VILLEMEUR-DELOUME, Le parachute, 1984 et Double béance, 1994
La Mistinguette en salopette / Edouard PIGNON, Sans titre, 1986
Massembea / Richard FAUGUET Koons, 1997-2001
Informations pratiques
Location
The shops in the Saint Aubin / Colombette district of Toulouse